If you want to know, what is a caravanserai and what was it used for, read on..
The Silk Road was a network of trade routes connecting the East and the West. As early as 500 BC, the Persian Royal Road connected the city of Susa to Smyrna (modern Izmir in Turkey). The road network developed eventually to create complex trade routes covering large land masses.
When merchants, traders or anyone else who had a reason to travel covered large distances, they needed safe resting places for the night. In response to increasing traffic on the Silk Road, caravanserais or inns were built along Silk Road where travellers could recover from the day's journey. The caravanserais would also keep the travellers safe from bandits or harsh weather conditions. These caravanserais belong to different era – some were built as early as 3rd century BC (remains of one in Palmyra, Syria were found) and some as recently as the 19th century.
Caravanserai : Origin of the Word
As per Wikipedia, Caravanserai is the Persian compound word variant combining kārvān "Caravan" with sarāy "palace", "building with enclosed courts". Here, "caravan" means a group of traders, pilgrims or other travellers, engaged in long-distance travel. Caravanserais were called by different names in different regions. In Turkey, they are called Khan from Middle Persian (xan, "house"). The Arabian term Funduq was used in Morocco and North Africa or Fonda in Spanish (fundquq is the origin of the term Fonda). Another Arabic term that was used in Egypt for such buildings is Wikala which roughly means "agency".
Caravanserais were cultural melting pots
The caravanserais often resembled forts due to their protective high walls and secure gates. The ground floor had sections for storing goods and resting place for animals. There were unfurnished rooms for residents. Some of them had a prayer room and a bathhouse. Many caravanserais had markets for the traders where they could start selling their goods.
Many prominent cities in the Medieval era were fairly cosmopolitan and had diverse communities living together. The caravanserais must have become centers of cultural exchange where people from the East and the West met briefly and exchanged ideas , stories and discussed about different religions and philosophies. It was also an opportunity to taste cuisine of a different land and observe their etiquette.
10 Interesting Caravanserais
Sultan Han in Aksaray Turkey
This structure was built in 1229, during the reign of the Seljuk Sultan Kayqubad I (1220-1237), on the route connecting Konya to Aksaray and continuing into Persia. After it was partially destroyed by a fire, it was restored and extended in 1278. It is one of the largest and most well preserved caravanserai.
Khan Tuman, Damascus Syria
Khan Tuman is a village in Aleppo, North Syria. The caravanserai is by the name of the village. It was a large caravanserai built in the 12th century. It was built on the route to Mecca and Medina so that pilgrims could perform the annual Hajj. The route passed through Damascus onto what is now Jordan and Saudi Arabia. Given that this region was in the war zone for some time, it is difficult to say how much of it still remains.
Kurkcu Han, Istanbul, Turkey
This caravanserai was founded by Mahmud Pasha, the grand vizier of Mehmet II. It was completed in 1467. From the time that it was built, it developed into a sprawling commercial complex which was the hub of international trade with shops, warehouses and lodgings for foreign merchant.
Multani Caravanserai, Baku, Azerbaijan
This 14th century caravanserai was named after Multan which is a city in Pakistan. It housed the merchants who came from India. The building is in a square shape with lots of balconies around the courtyard. This caravanserai is currently being restored.
Rabati Malik, Uzbekistan
This caravanserai was built by the Karakhanid rule Shams-al-Mulk Nasr who ruled Samarkand from 1068 to 1080. It connected Samarkand to Bukhara. The caravanserai has a very unique architectural style. Unfortunately, an earthquake damaged large parts of it in 1968. It is still very much on the travel map of Uzbekistan.
Wikala of Sultan Qaytbay, Cairo, Egypt
This is an urban caravanserai built in Cairo in 1481 by Sultan al-Ashraf Abu al-Nasr Qaitbay. Its location placed it near the main entrance of the city. The Sultan was known as a great patron of architecture and had build many monuments and buildings.
Tash Rabat in Kyrgyzstan
Located amongst the high mountain of Tien- Shan at an altitude of 3000 metres, this caravanserai is pretty unique for its remote location. Travellers could progress from hereon to Kashgar and shores of Lake Issyk Kul or Ferghana Valley. It must have been a source of immense relief for travellers passing through this difficult route. The architecture of the caravanserai is unique and various accounts say that it could have been a religious site initially.
Sa'd al-Saltaneh in Qazvin near Tehran Iran
Qazvin was a prominent centre of trade on the Silk Road and was once a capital of Iran during the Safavid era. This caravanserai was built in the 19th century by ruler of Qajar dynasty Naseredin Shah. Until the First World War, it was an important trading centre. It is the largest urban indoor caravanserai with about 400 rooms and shops.
Zein-o-din Caravanserai, Yazd province, Central Iran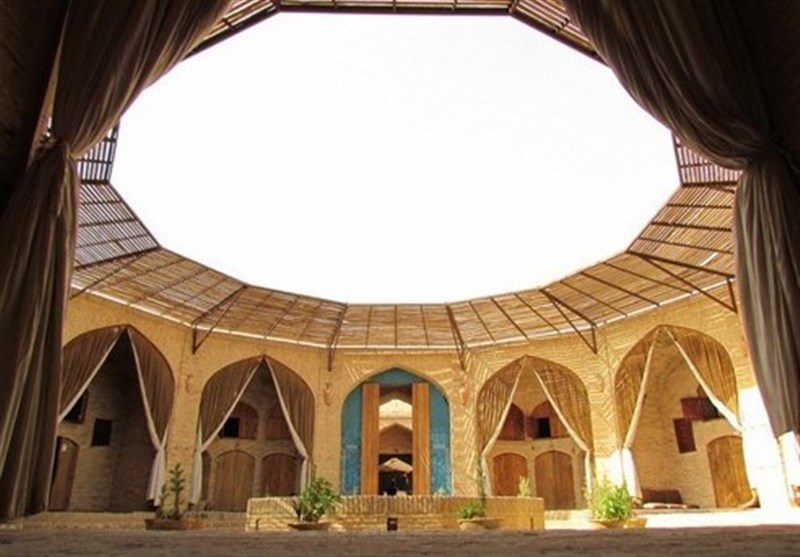 This caravanserai is dated to the 16th century and is situated on the ancient Silk Road. It was built during the reign of Shah Abbas I. The caravanserai has two circular towers. The interiors have been refurbished and now operates as an inn.
Azimganj Serai, Delhi, India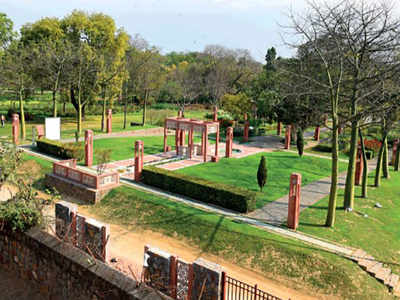 This caravanserai was built in 16th century in Mughal Delhi around the same time as the Humayun Tomb. It was in a bad condition for many years till the Aga Khan Trust for Culture took over its renovation and is now part of a heritage trail.
There are numerous caravanserais standing even today as reminders of the past and I think one would need to write a book to cover them all. This was my attempt to provide readers with a glimpse of some of them.
References: